Melexis Devices programming using Automated Programmers
SuperBOT 2 & 3 Automated Programmers Now Support LIN RGB Slave programming for Automotive Ambient Light Applications!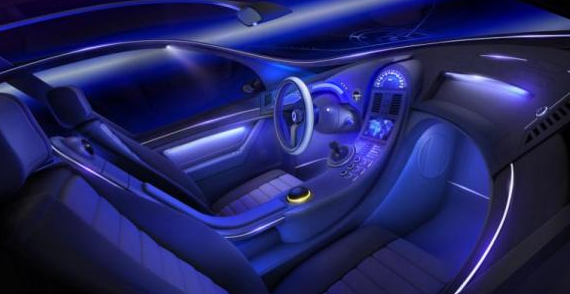 Car manufacturers have a very high demand for a way to implement ambient lighting cost effectively. Melexis MLX81106 and MLX81107 chips are popularly used for such applications. Melexis MLX81106, MLX81107 LIN RGB slave provides a single chip solution for driving up to four LEDs (RGB+1) via constant current sources in automotive ambient lighting applications. Every output can be programmed to a maximum current of 30 mA through the built-in Flash memory.
Xeltek is in the business of providing IC (Integrated Circuit) programming solutions for engineering and high volume manufacturing applications. Recently, Xeltek introduced SuperBOT2 Automated Programming System with the addition of support for Melexis IC devices. The System already supports 100K+ devices. Melexis devices added at this time are Melexis MLX81106, MLX81107, MLX81108, MLX81109 LIN RGB slave , which are used for Car interior lighting control purpose. Additional devices are being planned at this time. The devices are programmed at a rate of 1200/ hr. Future adaptation to SuperBOT3 will increase it to 2200/hr. SuperBOT family of Systems are designed to operate 24/7 non-stop.
Current programming method for Melexis devices are not fully automated and it also requires more human interaction. Xeltek SuperBOT System is the industry first to provide fully automated programming at very high speed
Devices Supported on Xeltek Programmers:

MLX81106KDC@MSOP8 [GX1016-P008], MLX81107KLW@QFN20 [GX4056], 
MLX81108KDC@MSOP8 [GX1016-P008], MLX81109KLW@QFN20 [GX4056],

SuperBOT-2 and SuperBOT-3 handles tiny packages

such as QFN 5x5 mm and MSOP 4mm

SuperBot-3

32 Socket Automated IC Programmer

Superpro 7500

High Speed 4 Gang Stand-Alone Universal

Device Programmer

SuperBOT-2

16-Socket Automated IC Programmer

5-Star Feedbacks
"I should say thanks to you of your excellent support. I never received the support like this in my experience any of our suppliers."
-Rosario (Hexaa Bytes Systems)
"Technical support is very knowledgable on very helpful with any questions you may have. Aaron and Chirag has been great on assisting me on using one of their newest model SP6100. They both go above and beyond the technical issue on hand and I won't hesitate to call them again if any future issue arises. Keep up the good work!!!"
-Jackson Cabauatan
"The service provided has been prompt and complete, thanks!"
-Terrence Carraher (NVIDIA)
"First rate service and always willing to expedite our requests. We measure our vendors by how successful we are at securing programming support for our customers. Xeltek is my go-to vendow anytime I need to obtain programming support in a pinch. They have never let me down."
-Anonymous
"Excellent services and the staff who assisted me responded very fast and he was effective! I recommend this company :)"
-Martin (Unites Systems)
Xeltek Inc.
1296 Kifer Rd Suite 605
Sunnyvale California, 94086 - US
Telephone: +1 408 530 8080